Associated Colleges COVID Case Reporting
August 27, 2020
The Associated Colleges of the St. Lawrence Valley are fully committed to providing transparent information to their campuses and host communities about the rates and incidence of positive cases of COVID-19 on the college campuses, while maintaining the health privacy of individuals.
The Associated Colleges of the St. Lawrence Valley are therefore making public their COVID dashboards which track testing being performed on students (and employees as applicable) and the results. The dashboards can be found as follows:
*It is important to note the following in regards to positive cases at the universities:
All campuses are requiring daily health screenings for employees and students who have any reason to come on campus.
A positive case on one of the campuses initiates an immediate isolation procedure for the positive individual to prevent the spread of the virus.
St. Lawrence County Public Health is immediately notified of any individuals that test positive through campus health center testing. Public Health then takes management of the infected individual's case.
Public Health is in charge of the process of "contact tracing" wherein the individuals that have been in close or proximate contact with infected individuals are identified, notified, and directed to quarantine.
Some discrepancy may exist between the weekly reporting of cases by the St. Lawrence County Public Health Department and the universities. This is simply due to a short lag in reporting in the NYS case management process, and/or due to technicalities of reporting with case "transfers" between campus locations and student/employee home addresses where they may go to isolate.
St. Lawrence County Public Health must maintain the confidentiality of COVID cases in the county per NYS and federal regulations. Therefore, cases reported as being in Canton or Potsdam cannot be assumed to be college cases.
Robust protocols for testing, surveillance, quarantine and isolation, and contact tracing, have been developed in collaboration with St. Lawrence County Public Health and other community partners and are now being strictly executed. These protocols can be reviewed in campus plans, links to which can be found on the Return-to-Campus webpage of the ACSLV.
Those with questions about COVID-positive cases on the campuses may contact the universities online as follows:
---
[1] All Clarkson University students have been required to submit a negative test result before arriving on campus for the fall semester, and all students are tested again when they arrive. Clarkson is doing 300 random tests per week of its student body as well as testing anyone with a symptom based on daily screening. A wastewater surveillance system is also being piloted for the higher education sector by the University. Positive results are posted to the campus and publicly on the same day they are received. Announcements can be found on the Reporting on Positive Cases tab of their Return to Campus "Future Ready" website.
Return to Campus Resources
Campus Communication Representatives
Lisa Cania
Vice President for Community and Employee Relations
St. Lawrence University
315-229-5567
lcania@clarkson.edu
Kelly Chezum
Vice President for External Relations
Clarkson University
315-268-4483
kchezum@clarkson.edu

St. Lawrence County Chamber of Commerce Return to Campus Event
On July 28th, the St. Lawrence County Chamber of Commerce hosted a Return-to-Campus event with university representatives for Chamber members, local businesses, and municipal leaders.
The Associated Colleges have issued statements regarding the return of students to campus as shown below:
Joint statement from SLU, SUNY Canton, and the Town Supervisor and Mayor of Canton
August 27, 2020
Dear Canton Friends and Neighbors,
On behalf of the Boards of the Town and Village of Canton and the St. Lawrence University and SUNY Canton communities, we hope that you and your families are well and are enjoying this beautiful North Country summer. We are grateful to the businesses and organizations in our community that have worked so hard to remain open or reopen safely. We recognize the difficulty and expense this must have entailed. We are so proud of our local businesses and the essential workers who keep them going, and want to thank you for all you have done.
As we prepare to welcome students back to Canton, please know that the we have been working hard, just like you, to prepare to do so safely. Both St. Lawrence and SUNY Canton are implementing mandatory testing for all students, and keeping our resident students in quarantine until their test results are known. Though this level of testing is not required by New York State, we feel a particular obligation to make sure that we are doing all we can to help slow the spread of COVID-19. Just as the Governor's guidelines require you to do at your businesses and organizations, we too are requiring that students wear masks in all public indoor spaces – both on campus and off-campus – and that they maintain appropriate social distancing whenever possible. Masks will be mandatory in all public areas on campus for all faculty, staff, students, and visitors. As has been said so many times—we're all in this together.
We are asking our students to respect the safety protocols that you put in place, and we hope you will be our partners in helping ensure that they, your staff, and your other customers and visitors do so as well. Just as important, we are reaching out to you because especially during these tough times, unity and welcome are more important than ever. We are counting on you to help us welcome our students back into our community. After all, they are an indispensable part of what makes Canton so vibrant and special.
Both St. Lawrence University and SUNY Canton re-opening plans are posted online. We encourage you to take a look: www.stlawu.edu/always-forward and www.canton.edu/restart.
We are all figuring out what this "newest normal" will look like: how to be a socially-distanced but still close-knit community, and how best to keep our economy afloat in such uncertainty. We all have the responsibility to show each other kindness and respect as we move forward together. It is our sincere belief that the Canton community can and will be a safe and welcoming place for everyone – locals, visitors, and students included – with all of us working together.
We welcome conversations with you if you have questions or concerns.
Thank you,
Return to campus plans
Tuesday, July 7, 2020
Statement from St. Lawrence County and the Presidents of Clarkson University, St. Lawrence University, SUNY Canton and SUNY Potsdam
Tuesday, March 25, 2020
The Associated Colleges of the St. Lawrence Valley, the St. Lawrence County Public Health Department and the St. Lawrence County Board of Health are committed to protecting the health and safety of our students, our employees, and the county's residents during the coronavirus/COVID-19 pandemic. We value the inclusion of everyone who makes the North Country such a special place to live, learn and work. Together, we are implementing the 'New York State on PAUSE' Executive Order, taking strong action to contain the growing spread of COVID-19.
We recognize some community concerns that students on our campuses, especially those who may have returned from beyond St. Lawrence County, could introduce and spread the virus. Using the guidance of New York State, as well as federal and international experts, the universities and the County are closely coordinating efforts to protect everyone's health and safety. Like anyone who has been in areas impacted by the virus, students are not being allowed back onto the college campuses without fully vetted approvals and are subject to self-isolation measures. Many never left for Spring Break and have remained in St. Lawrence County since January. Those returning from areas where the virus is more prevalent have undertaken self-isolation measures, as recommended by the Public Health Department and federal guidance.
The students living on the four campuses are here because they are international students and cannot travel to their home countries; or they do not have a safe or secure place to live away from campus. St. Lawrence County is their home and the only safe place for them.
Together, the Associated Colleges of the St. Lawrence Valley, with the St. Lawrence County Public Health Department and the St. Lawrence County Board of Health, will continue to coordinate monitoring, screening, and best practices for isolation to limit the spread of COVID-19.
Signed,
Anthony G. Collins
President
Clarkson University

Kristin G. Esterberg
President
SUNY Potsdam
William L. Fox
President
St. Lawrence University

Zvi Szafran
President
SUNY Canton
Ruth Doyle
County Administrator
St. Lawrence County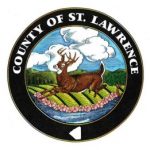 Dana McGuire, PhD
Public Health Director
St. Lawrence County
Public Health Department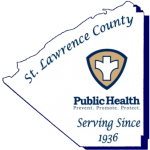 Andrew Williams, MD, FACP
President
St. Lawrence County
Board of Health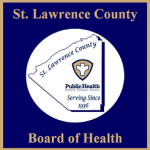 ---
Statement from the Presidents of Clarkson University, St. Lawrence University, SUNY Canton and SUNY Potsdam
Tuesday, March 17, 2020
As the presidents of the Associated Colleges of the St. Lawrence Valley, we hold the utmost concern for the health and safety of our students, faculty, and staff – and for the communities that we are a part of in New York's North Country. We depend on our communities, and our communities depend on us.
We are working together closely among the four Associated Colleges, and also with community organizations such as the Canton and Potsdam Central School Districts, the St. Lawrence-Lewis Board of Cooperative Educational Services (BOCES), St. Lawrence Health System, and the St. Lawrence County Health Department to coordinate our individual and collective responses to the dynamic and constantly evolving coronavirus pandemic.
During this rapidly changing situation, communication is key. We must rely on reputable information and ensure that we communicate frequently with one another. We recognize that the impacts of the Coronavirus will extend far beyond the infections and cases of COVID-19. We recognize and share a concern for our local businesses and the childcare needs that will arise from the closure of our local school districts.
As businesses and institutions are forced to suspend operations, as gatherings of people must be avoided, and with the closure of educational institutions, many residents in our area will have a tremendous sense of loss. We are committed to working with our local Chambers of Commerce to support our businesses, and we know we will need to find new ways to do so. We are working to bring a variety of our events online so that individuals will have an outlet.
At a meeting of the parties mentioned above on Friday, March 13th, much of the discussion focused on the critical community impact of food insecurity and need for childcare. With school closures we recognize that these will be heightened. In addition, we are exploring ways that we can support the childcare needs of the community with the New York State Education Department and the Office of Children and Family Services. We are committed to working with our partners to help address these concerns.
In the days ahead we will explore and advance steps to help our community in need. Together we will get through this and come together to sustain each other.
Signed:
Anthony G. Collins
President
Clarkson University

Kristin G. Esterberg
President
SUNY Potsdam
William L. Fox
President
St. Lawrence University

Zvi Szafran
President
SUNY Canton
University Response Pages
Other Resources