Presidents of the Associated Colleges of the St. Lawrence Valley write open letter to the community:
January 25, 2019

As the presidents of the Associated Colleges of the St. Lawrence Valley, we share a commitment to diversity, equity, inclusion and social justice in our world. Clarkson University, St. Lawrence University, SUNY Canton and SUNY Potsdam have unique histories, missions and strengths but we all share a dedication to embracing the diversity found among our students, employees, their families, alumni, friends, allies, guests to our campus, and members of the surrounding communities. Our campuses are communities where all are welcomed and valued.
This goes to the core of each of our institutions' values, as reflected in our adopted statements on diversity and inclusion.* While they reflect the individual characters of our institutions, the statements clearly express a shared recognition that respecting and valuing the diversity of our community members is essential to achieving our educational missions. By respecting and engaging our group and social differences (in race, ethnicity, nationality, culture, sexual orientation, abilities, socioeconomic status, religion, gender, gender identity and expression, age, and other social identities) and our individual differences (in personalities, learning styles, and life experiences), we build a more robust, inclusive learning and working environment that fosters critical thought, creativity, discovery, innovation, and the pursuit of academic excellence.
As institutions of education, we have often had to forge the path towards inclusion through our values and policies without the benefit of law or government support. This history serves us well. Our commitment to respecting and embracing the diversity on our campuses applies unequivocally to our transgender, intersex, and nonbinary community members. Similarly we will continue to embrace the international members of our community, endorse the benefit to our community of immigrant populations, and nurture the racial and ethnic diversity of our communities.
We will continue to forge the path of inclusion to advance the greater public good.
Signed:
Anthony G. Collins
President
Clarkson University

Zvi Szafran
President
SUNY Canton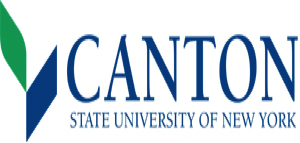 Kristin G. Esterberg
President
SUNY Potsdam

William L. Fox
President
St. Lawrence University